University of Pittsburgh
"Rough Cut Screening"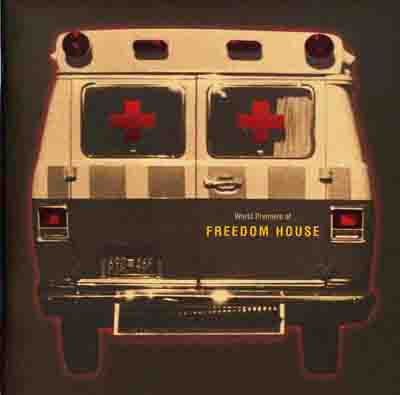 Click on one of the ambulances or patches to see what the media is saying about "Freedom House The Documentary". Use the back button to return to our site.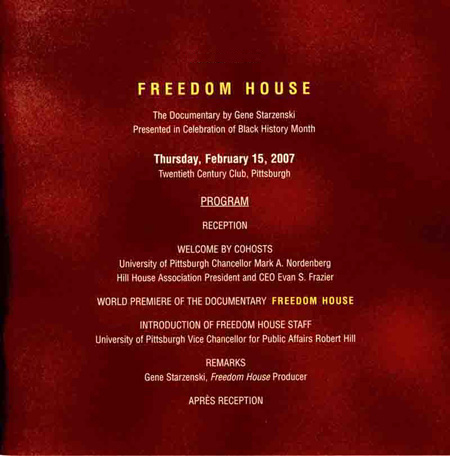 At the VIP screening, Gene Starzenski expressed his appreciation to the members of the Freedom House Ambulance Service, of whom many were in attendance, including John Moon, a driver who now serves as the assistant chief of Pittsburgh's EMS (emergency medical service) and fellow driver Mitchell Brown, who is the public safety director for the city of Columbus, Ohio. At one point, Moon had worried that the story of Freedom House Ambulance Service would be lost.

Now, Moon no longer worries.

Gene considers his work half done at this point. His goal is to ensure that this important piece of history is more widely distributed and seen so that all will know the story of how some of society's castoffs became lifesavers.