Philip Hallen

In 1967 the idea of a high-quality emergency medical service was advanced by Philip Hallen, President of the Maurice Falk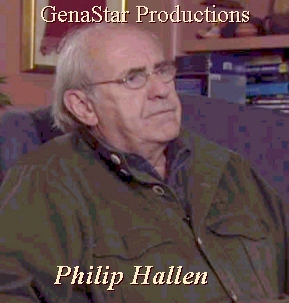 Medical Fund, a former ambulance driver, and Chairman of the OEO Health Committee. The thought of combining an ambulance service with a program to train unemployed and underemployed Black men and women as medical technicians, brought Hallen to the recently formed Freedom House Enterprises, Inc. (FHE), an outgrowth of the United Negro Protest Committee. In an unprecedented partnership with Dr. Peter Safar, and other pioneers in emergency medicine, Freedom House paramedics began from bases in Presbyterian and Mercy Hospitals in 1968.
Dr. Peter Safar

Dr. Peter Safar, an internationally renowned physician-researcher often called "the Father of CPR." Dr. Safar's career is a list of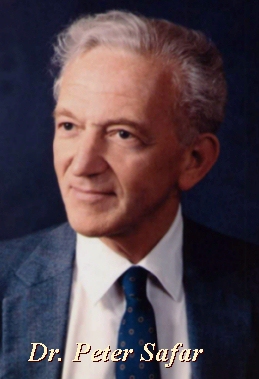 firsts. Trained as an anesthesiologist, he pioneered the fields of critical care and intensive care. He initiated Pittsburgh's first professional ambulance service with Freedom House, staffed by formerly unemployed black people from the Hill District. He consulted on the design of the modern ambulance and delved into disaster medicine, becoming a founder of the field's professional society and medical journal. A distinguished professor of resuscitation medicine at the University of Pittsburgh School of Medicine, Dr. Safar was the driving force behind both cardiopulmonary resuscitation and critical care medicine. He developed this country's first intensive care unit and paramedic ambulance service, and was nominated three times for the Nobel Prize in medicine.


Jerry Esposito
Jerry Esposito, an independent ambulance operator devoted to the FHE mission, summed up Freedom House when he said.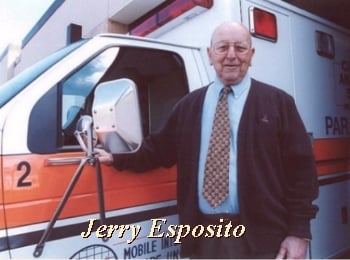 "This was a poverty program that was meant to fail, instead not only did it work but it helped to propel Emergency Care into another arena." After flying B-17s during World War II, he returned to Punxsutawney and worked in several businesses. At that time, funeral directors ran ambulance services, and when the local funeral director went out of business on short notice, Mr. Esposito bought it. For about a year, he ran the ambulance service as a business. Then, because "you never make money in an ambulance service," as his daughter, Betsy, put it, Mr. Esposito decided that the community should support the service. "Nobody was trained then," said Betsy Esposito, of State College, Centre County. "So it was really friends, if a call came. We would answer phones out of our house, and they would go off. They did a fairly good job." The concept caught on, and Meadville, Ellwood City and New Castle based their operations on Punxsutawney's. Then, in 1964, when Indiana lost the funeral director who had run its ambulance service, the community offered the job to Mr. Esposito.

Nancy Caroline

Nancy Caroline was an outstanding medical student. While doing her residence at Presbyterian Hospital in Pittsburgh, in 1974,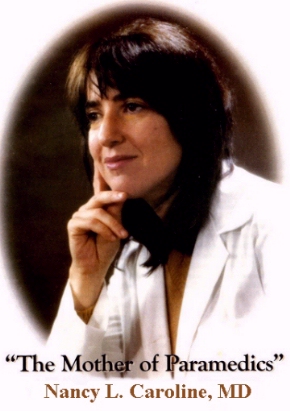 Dr. Peter Safar assigned Nancy to the position of Medical Director for the Freedom House ambulance project. Nancy cut her teeth on the streets of Pittsburgh.

She would ride along with the men of Freedom House, almost always at the risk of her own personal safety, to some of the most dangerous areas of Pittsburgh's inner city. According to her mother, it was here that Nancy faced the biggest challenge of her experience when teaching the African-American men, not the basic education and extraordinary skills that were required of the job, but "to care."

During her time, Freedom house became the number one program providing emergency care under the Department of Transportation. It is a fact that what is now the basis of advanced life support in emergency ambulance's was discovered here at Freedom House.
Gene Starzenski

Freedom House Documentary Producer/Director

Over the last forty years, Gene Starzenski has served as a Medical Advisor and Medic on hundreds of television shows as well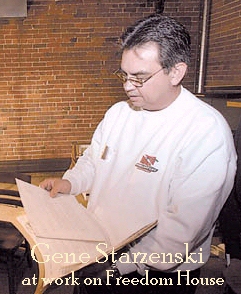 as 50 films, including The Dark Knight Rises, Transformers: Dark of the Moon, Pearl Harbor, Jaws 2, and many many more. He began his medical career in 1971 in Pittsburgh after serving as a decorated soldier and Military Police Officer in the U.S. Marine Corps. Raised in Pittsburgh by a Japanese mother and Polish father, Gene had intimate knowledge of the problems of being Bi-racial in the 1960's. After his service ended in 1970, he returned to Pittsburgh to work in private ambulance service. It was here that he first became aware of Freedom House. In 1972, Gene was hired by Southside Hospital as an Emergency Room Orderly. Later, he became an ER Technician, and along with a doctor, RN, and a nursing aid, would treat approximately 70 patients each shift. Due to the heavy work load in the Emergency Room Gene was given the opportunity to perform medical procedures outside his job category. Gene discovered that he was well suited and capable of handling Emergency procedures and wanted to do more. Gene contacted Freedom House, as it was the only paramedic program in Pittsburgh. Freedom House had no positions opened. Having knowledge about a paramedic-training program in California, Gene moved to California and in 1975 graduated from Daniel Freedom Paramedic Training and became certified by Los Angeles County as the 972nd Paramedic. A year later, while working at the Inglewood Fire Station #3, he met Julius Lafore, who was a firefighter and stuntman. He encouraged Gene to become a Studio Medic. Gene did so in 1977, going on to work on hundreds of television shows and films.